How varied fashion swimwear for 100 years
Now no access to the beach will not be without a bathing suit. And models so that the store dazzled. But still little more than a hundred years ago, only one kind of gizmos would be plunged into shock a well-behaved ladies and gentlemen.
Beach costume has changed beyond recognition, breaking down barriers and stereotypes. Allsketches  not paid attention to the vicissitudes of his exciting story.
XIX century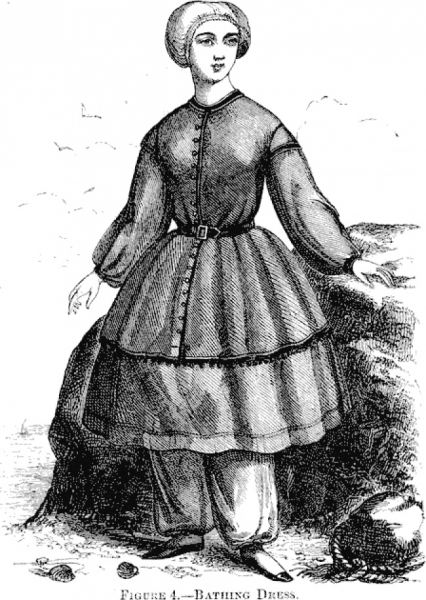 The bodice, crinoline, stockings and a cap… summer holiday in full regalia. Just the realities of the time.
1900s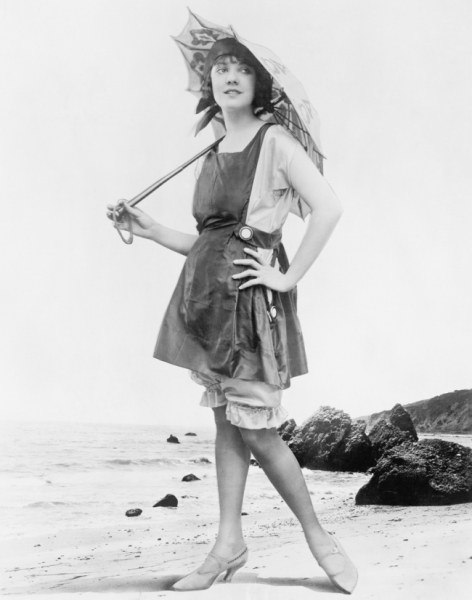 So women bathed in the early twentieth century. Ladies wore bloomers, and short puffy skirt and bodice. And it was considered geeky.
1910s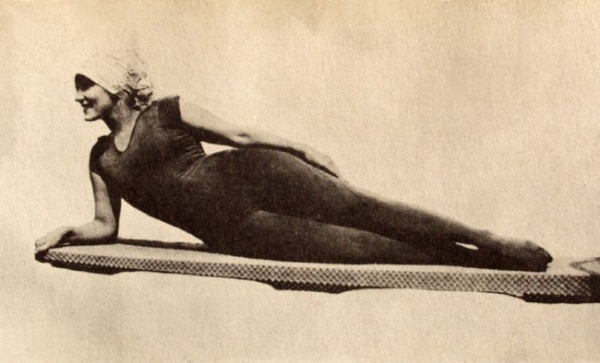 Actress Annette Kellerman in a tight bathing suit angered the proponents of morality. She once even landed in jail.
1920s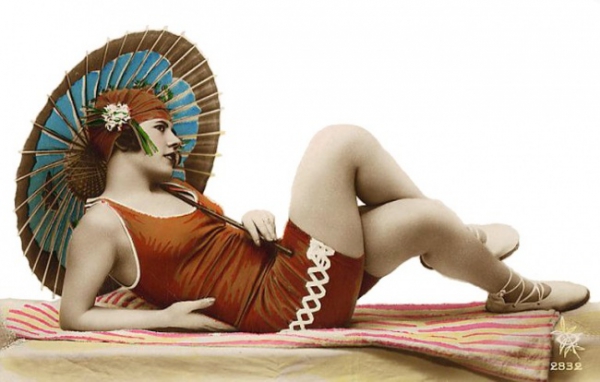 A decade later bare hands and feet is not forbidden. But the length of the shorts is governed by: beaches raided "the Vice squad" with a ruler. The distinctive detail of the period — a bathing cap.
1930s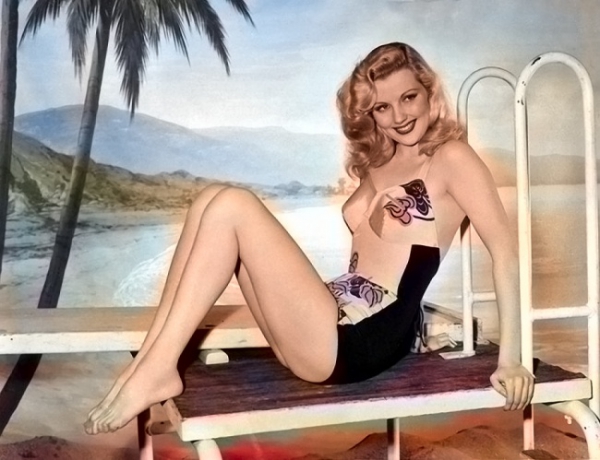 It is a time of experimentation with cut, fabrics, colors and prints. The models are developed so as to emphasize the feminine figure.
Came the next revolution: long live two-piece bathing suit! A real revolution in the fashion world.
1940s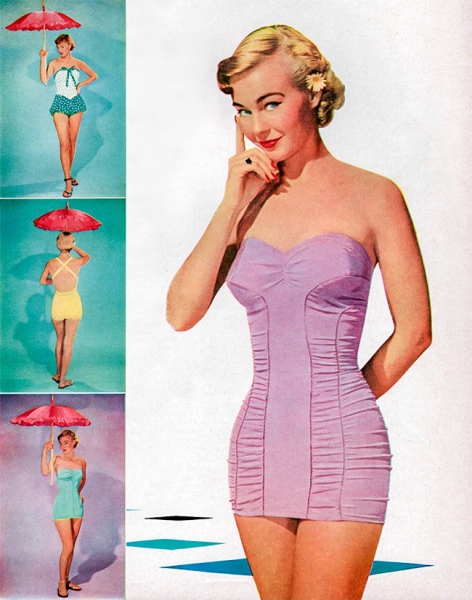 In General beach trends strict 40-ies were restrained.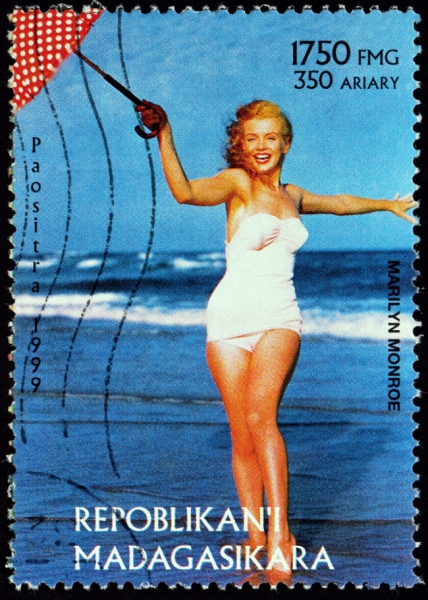 But swimwear, reminiscent of modern mini-dresses, the shape is emphasized. Why are only the images of Marilyn Monroe.
1950s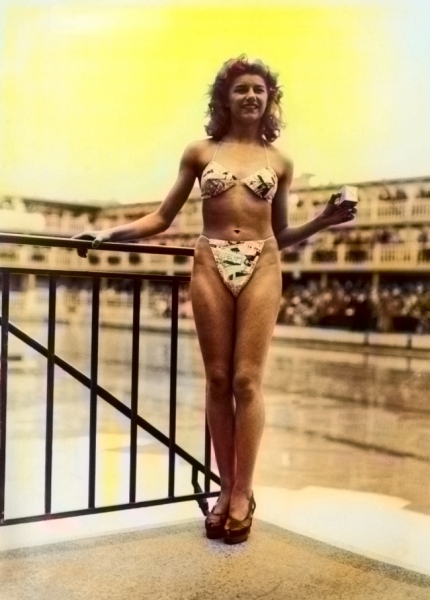 In 1946, designer Louis Réard gives the world the bikini. About swimsuit island: "the story of the woman almost all, except for her maiden name".
1960s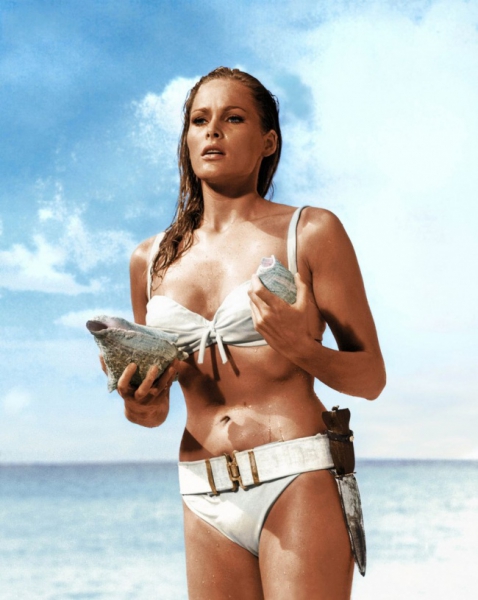 In 1962 the baton takes over Ursula Andress emerging from the sea foam in the series "James bond" movie called "Dr. no".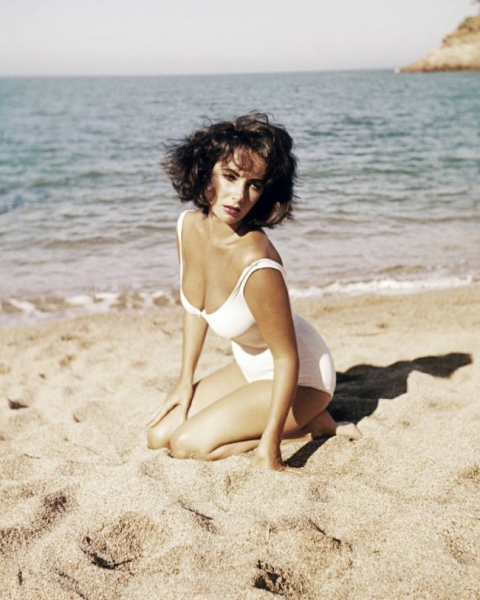 However, were held in high esteem and chaste one piece swimsuits. Proven Elizabeth Taylor and the film "Suddenly, last summer".
1970s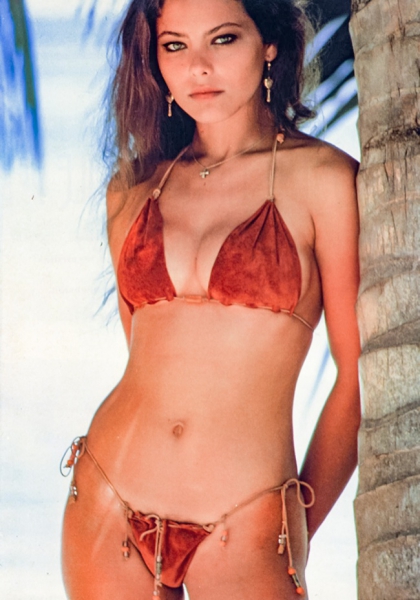 It would seem, any longer. But there it was. Designers showed the world melting-Tanga.
1980s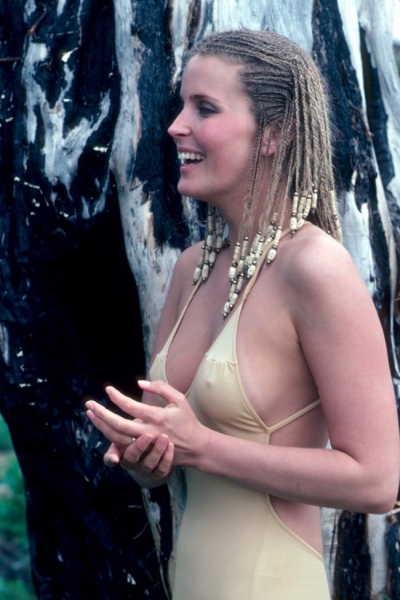 When the tendency to exposure of the exhausted, began experimenting with styles. Deep cuts from the 80s. And very deep too.
1990s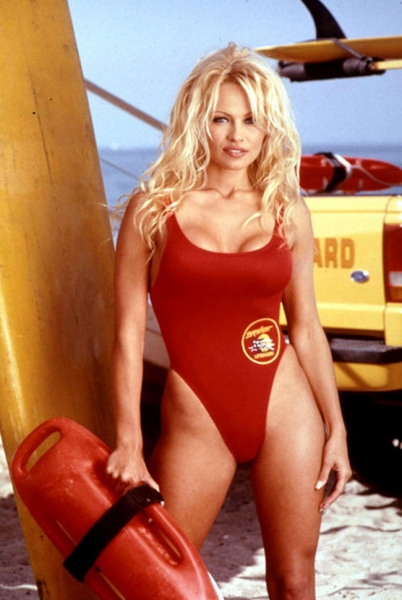 Hit — the way ladies, patrolling the beaches, from the famous series "Baywatch". Who does not remember perfectly sitting on the Pamela Anderson fused the red bathing suit? Hence the fashion for sport chic.
Our days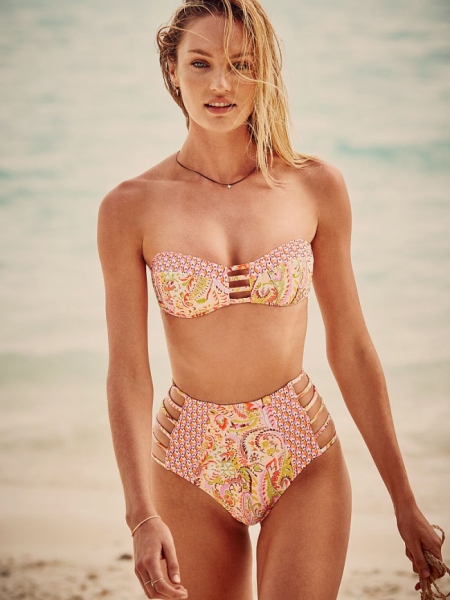 It offers modern fashionistas a huge selection. Flight of fancy designers. The complete lack of inhibitions. To be restrained or candid girls decide for themselves. And we only for variety!
See also:
Victoria's Secret has released its latest collection of swimwear
Swimwear with a twist
An ordinary woman in advertising swimwear